Publications
The Lo Archive Photographs of the Mogao and Yulin Caves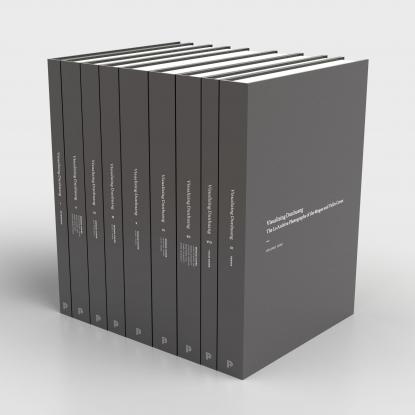 Published in 2021 by P. Y. and Kinmay W. Tang Center for East Asian Art, in association with Princeton University Press
Hardcover | 9780691208152
3,128 pp. | 13.4 × 9.6 | 9 vols.; 3,392 tritones, 95 duotones and b&w, 106 color illus.
This publication is part of the Tang Center's multiyear project focusing on the Lo Archive of more than 3,000 black-and-white photographs of the Buddhist cave sites at Dunhuang, taken by James and Lucy Lo in 1943 – 44. The Lo Archive, which has invaluable documentary and aesthetic significance, preserves historic views of the caves, many of which are now irretrievably changed, seen from the unique artistic perspective of a photographer deeply steeped in the aesthetics of photography. The Tang Center will publish the photo archive in nine volumes accompanied by an additional volume of essays. The project aims to preserve, enhance, and publish this rare photographic resource and contribute to the research on and teaching of Chinese art history and Buddhist studies.